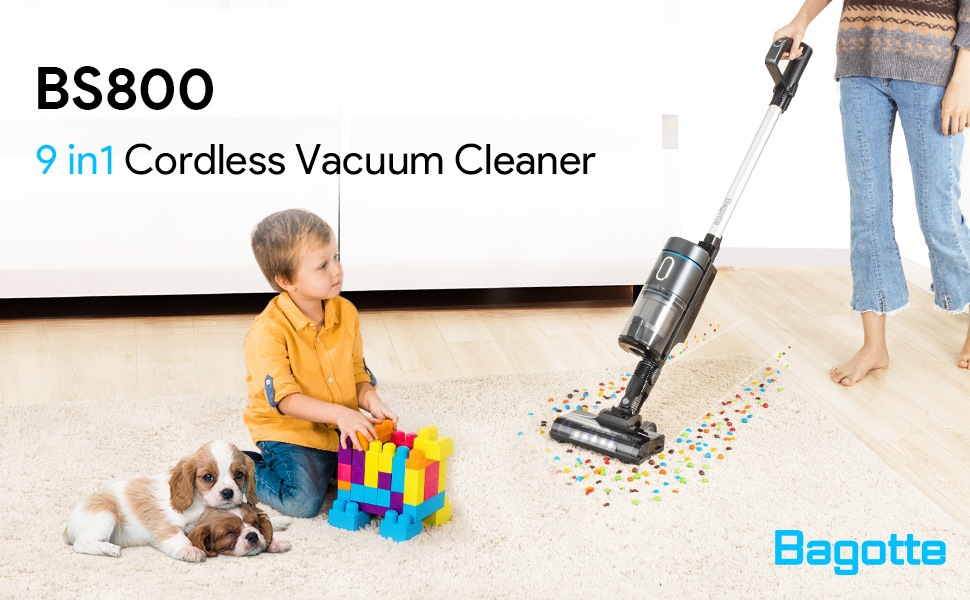 You can find similar cordless vacuums on the market but the quality and the inner materials of those products will be different. We are confident about our products' quality and assure their durability.
Kind Reminders:

1. Please check the connection of each part correctly. Especially the connection between the metal tube and the host. Because it won't work if you don't connect appropriately. If you find that it can't work, please check whether the wrong installation in time.

2. Please clean the dust cup and HEPA filter regularly to increase the service life of the product. Note: Don't rinse the accessories except the filter and dust cup with water.

3. Please note that put the Bagotte brand side up and place the dust box underneath, Otherwise, the vacuum cleaner will not work.